Jan./Feb. 2011

In the News
Listen to Dr. Duncan Dickson's Radio New Zealand interview.
Read Professor Scott Smith's CNN interview.
Career Fair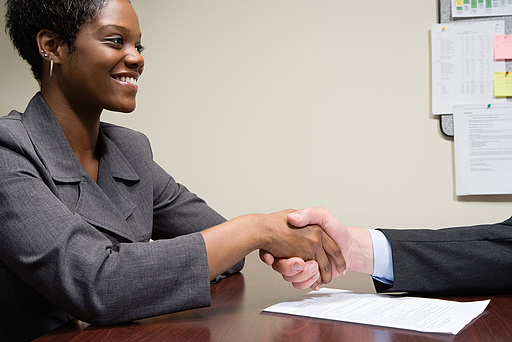 Rosen College's Spring 2011 Career Fair, Curing Unemployment, features over 60 employers! It will be held in the Rosen College Courtyard on Feb. 24 from 10 a.m. to 1 p.m. For more,
New Faces
Please join Rosen College in welcoming our newest faculty members. For more information, please click on an individual's name:
Lecturer
Instructor
Instructor
Assistant Professor
Instructor
YouTube
Rosen College now has a YouTube channel. View it here...
By the Book
Elsevier Direct features its new and best-selling textbooks, two of which are authored by our very own Dr. Dana Tessone and Dr. Fevzi Okumus.
Cab & Cab
Save the date! Our second annual
Cabaret & Cabernet
evening of live Broadway
-style entertainment, food and wine is scheduled for April 16, 2011. Support Rosen College in a fun and fresh way! Purchase tickets here.
We have put the "new" in newsletter. The simplified format and links make it easier than ever to keep up with Rosen College.
We thank you for your readership,
Jackie M. Toops
Rosen College Public Relations
Ten graduate students and five faculty members represented Rosen College at the 16th Annual Graduate Education and Graduate Student Research Conference in Hospitality and Tourism. Read on...
The Dick Pope Sr. Institute for Tourism Studies has been awarded a research project for the Minister of Tourism of Aruba. Read on...
Future theme park leaders in Rosen College's student organization FTPLA, ventured to California's leading parks - Disneyland, LEGOLAND, Six Flags Magic Mountain, SeaWorld San Diego and the San Diego Zoo. Supported by UCF, SGA and advisor Dr. Duncan Dickson, the students enjoyed behind-the-scenes tours and meetings with industry leaders. To hear about it from the students' perspective, read on...
Rosen College faculty, staff and students donated 2,000 food items to Second Harvest Food Bank with the encouragement of Dr. H.G. Parsa. Read on...
Hahm

Graduate student Jeeyeon "Jeannie" Hahm's article "Film-induced tourism as a vehicle for destination marketing: Is it worth the efforts?" was accepted for publication in the Journal of Travel and Tourism.
Three Rosen College students participated in the inaugural Knights Write Showcase in December. First-year students, Alexa Riccardi, Justine Patino and Emily Kopp presented their exemplary work produced with support from UCF's new Department of Writing and Rhetoric. For more about Knights Write, read on...
Anderson (right) at PCMA. Photo: Jacob Slaton Photography.
Student Renea Anderson, served on a Generation Y panel at the Professional Convention Management Association's (PCMA) Annual Meeting in Las Vegas last month as a key opinion leader. Anderson discussed changes in technology and the impact on the environment and meetings industry. The panel was facilitated by the President and CEO of Meeting Matrix International.
Dr. Mary Jo Ross collaborated to produce the "UCF College of Medicine Opening Celebration: Creating History." CASE, the Council for Advancement and Support of Education, has notified UCF that it's a finalist in the Special Events and Institutional Relations Projects categories in the upcoming District III Awards Program, in part to this event. Read on...

Dr. Fevzi Okumus won the Emerald Publishing 2010 Leading Editor Award for his work with the "International Journal of Contemporary Hospitality Management."

Professor Kris Shoemaker was awarded the Hospitality Financial and Technology Professionals (HFTP) 2010 President's Award for his outstanding work with the organization. Read on...
Dr. Kimberly Severt is serving as the Principal Investigator
for a Convention Industry Council's study
through the Dick Pope, Sr. Institute for Tourism Studies. Read on...
Alumni Achievements
Iliani Giannoni, class of 2010, was head hunted by the Hyatt Regency Grand Cypress the week before graduation last August. She now serves as the Catering Group Billing Coordinator/Meeting Concierge and is the youngest manager in the executive offices.
Andrea Chinea, class of 2010, was awarded "The Spirit of Hilton Award" as one of the top performers in the company. In addition to a celebration at Championsgate, Andrea received a congratulatory letter and phone call from Dave Hortan, Global Head of the Hilton Brand.
Bridget Downs, class of 2009, has joined the UCF College of Business Administration as Development Associate. In her new role, she will work with the college alumni chapter, coordinate the annual fund and organize events. Read on...
Story ideas? Please e-mail jackie.toops@ucf.edu.